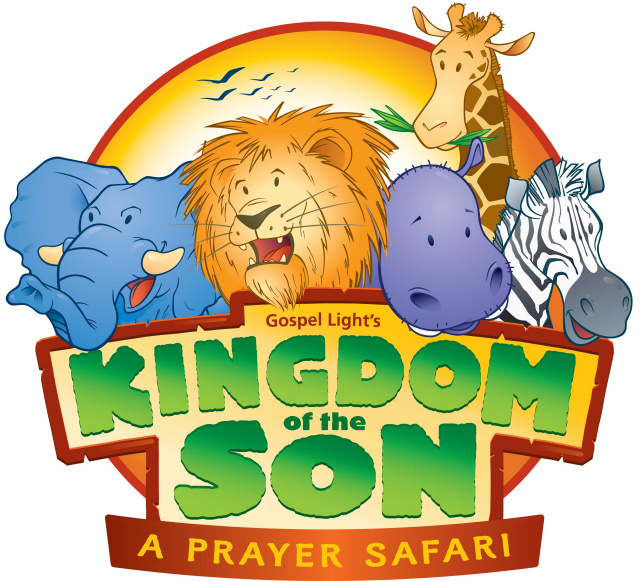 Kingdom of the Son

Vacation Bible School registration begins May 1st. VBS is always the last full week of July. Registration can be done in person at the church, but online registration is preferred. Click HERE to go to our online registration page. Visit our Frequently Asked Questions page for more info.
VBS @ Messiah 2011
July 25-29, 9am to 12pm
Registration $10/child for 1-3 kids or $25/family 4+ kids in same family.

Every summer Messiah takes children to places like no other to learn about and strengthen their bond with God. We work diligently to transform our church into a setting to allow a child's imagination to soar to new heights. Vacation Bible School provides BIG fun for youth and adults alike! If you have questions regarding Kingdom of the Son VBS or would like to be added to our VBS mailing list, please contact our VBS Team at Office@MessiahParkRidge.org.

Through Kingdom of the Son VBS, we will explore the Serengeti along with the Lord's Prayer. Children will learn to talk to God and develop a personal relationship with Him. Please join us on our VBS adventure July 25 - 29th from 9am-12 noon. Children age 4-10 are welcome. The cost is $10 per child, or $25 per family. Scholarships are available to families in financial need, please contact Pastor Morrow. To register, go to Messiah's home page and click on the VBS Registration link under "Quick Links" – it is that easy!
Need an Information Sheet Form?
Need a Medical Release Form?
Be sure to SAVE THESE FORMS TO YOUR COMPUTER befor filling them out, or your changes will be lost!